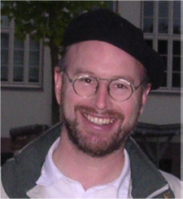 my Education...
Presentation and discussion of habilitation thesis and demonstration lecture: 2008 at Martin Luther Universität Halle
Habilitation Thesis: 2007 at Martin Luther Universität Halle, Department of Faculty for Natural Sciences III. "Interfaces in coupling of modelling systems in Hydrogeology" (in German).
Doctor of Natural Sciences: 1999 at the Freie Universität Berlin, Department of Earth Sciences. "Hydrogeology and groundwater balance of anthropogenic less influenced groundwater catchment areas in Berlin" (in German).

Diploma of Geology: 1990 at the RWTH Aachen University, Faculty of Georesources. "Hydrogeological and hydrochemical investigations of the former industrial area of Konz-City" (in German).